What's the problem?
The quality and quantity of the world's food supply is changing – and so is the way that people eat. Malnutrition and poor health are prevalent in communities across the world. Deep divisions in global food equity exacerbate this burden for poor and vulnerable populations. The problem of malnutrition is particularly acute in the Indo-Pacific.
What's the solution?
To help improve health and nutrition outcomes, Australia partnered with LAUNCH and USAID Global Development Lab to help create a new paradigm for food around the world.
Through LAUNCH Food, we discovered, supported and scaled innovations that improve health outcomes by enabling people to make healthy food choices.
The initiatives that were selected included:
Agro-Processing (Agsol)
New mini solar processing mills to transform staple foods such as maize and rice into edible and higher value products.
Beyond the Stars (S1T2)

An 'edutainment' program focussed on improving childhood eating behaviours by reigniting pride in traditional diets through local legends.
Breaking the Mould (Kirsty Bayliss)
A plasma-based treatment that extends the life of fresh produce by delaying mould growth.
Coconut Probiotics (Kokonut Pacific)
 
New coconut probiotics and other locally made coconut products to reduce undernutrition and high incidence of Pacific stomach cancer.
Digital Farmhand (Sydney University)

A trial of virtual extension and robotic technology designed for smallholder use alongside interested local partners including SPC, ACIAR and PHAMA.
FoodSwitch (The George Institute)
An app and food consumption program to help shoppers choose better foods, industry make healthier products, and provide government with food consumption data to help set strong, evidence-based food policies.
Food Wall (Biofilta)
 
A pilot of new Foodwall and Foodcube growing technology in low lying atoll, including local soil experimentation.
Harvest Plus (Harvest Plus)
Staple food crops enriched to provide between 25% and 100% of daily requirements for vitamin A, iron, and zinc.
Micro-Canning (Parties to the Nauru Agreement)

Development of small scale canning and value added processing of fish (by catch and discards), seasonal fruits and vegetables leading to increased employment, food security and improved protein options in participating rural remote localities.
mVAM (World Food Programme)

Mobile vulnerability analysis mapping and platform to monitor food security at the community level.
Pacific Islands Food Revolution (Rob Oliver)
The world's first multi-country Masterchef-style cooking competition launched in four countries in the Pacific; Fiji, Tonga, Samoa and Vanuatu. Led by chef and television presenter Rob Oliver, and using reality TV, radio and social media to inspire greater use of local ingredients and healthy eating in the Pacific region.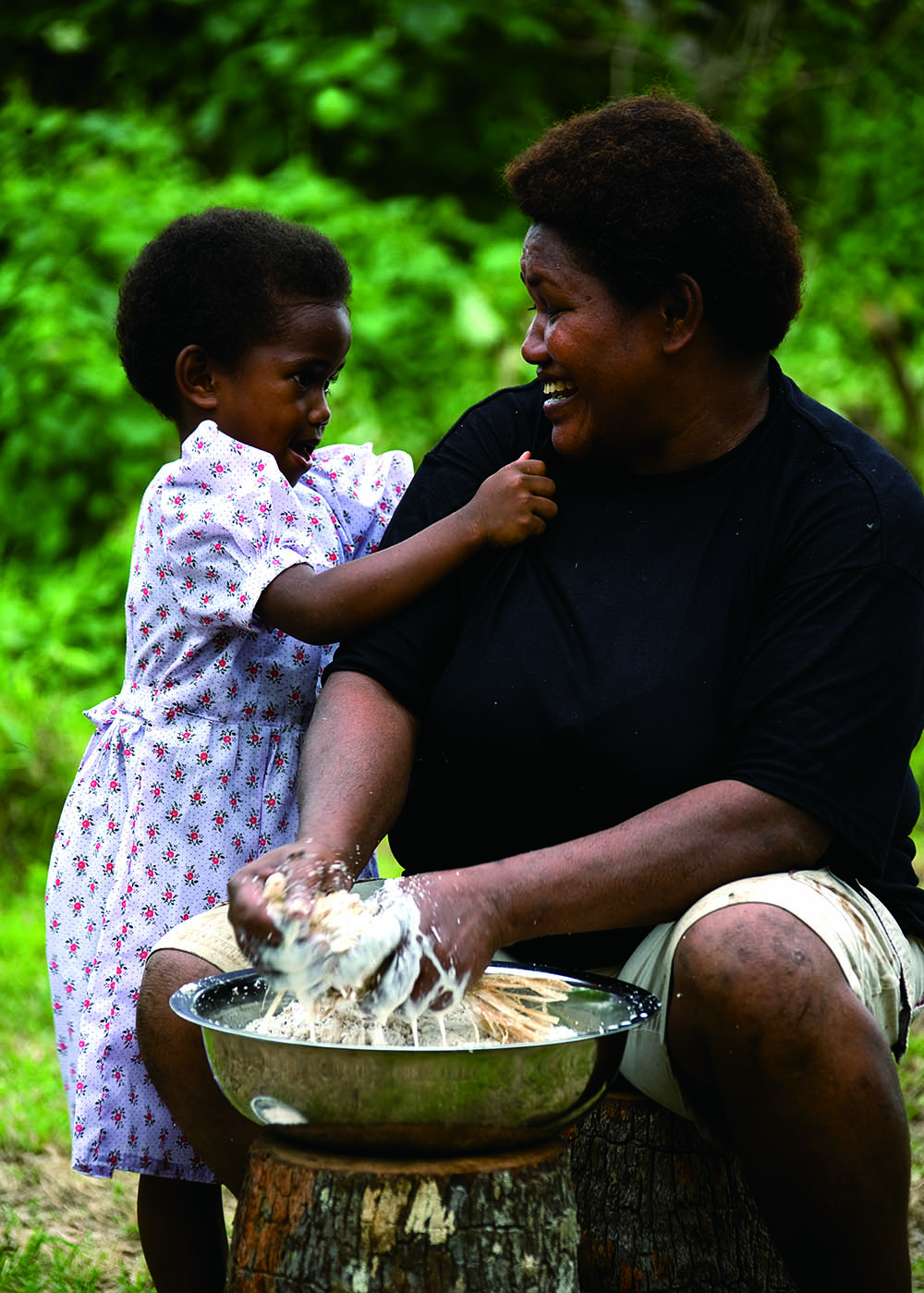 Prosperous Farmer (Telenor Pakistan)

A mobile phone based service providing localised, contextualised and customised agricultural information to rural farmers.
Smart Food (ICRISAT)
A campaign to popularise highly nutritious ancient grains such as millet and sorghum.
TL-FIX (Government of Timor)
A collaboration of the President of Timor-Leste's (PTL) Nutrition Program to imbue food entrepreneurs, chefs and communities with frontier technologies to gather native food stories and expand flavour possibilities through experimentation.
Our Secret Island (Millipede)
A Tongan mobile game to encourage reduced consumption of low nutrient imported foods.
How is the innovationXchange assisting?
The DFAT innovationXchange committed up to $4 million in support of this challenge and the new ideas discovered. DFAT supported and accelerated a portfolio of solutions that addressed the availability of and access to affordable, nutritious, desirable and sustainable food, and solutions that promote people's selection and consumption of more nutritious food in the Indo-Pacific region.
Where can I learn more?
Explore #LAUNCHFood  on Twitter or the LAUNCH Food website.
Read the Foreign Minister's media release.
Watch the video below.
Check out the infographic.
Read the Completion Report.