Our vision is for the Australian Government's Department of Foreign Affairs and Trade to be known as an exemplar in foreign affairs, trade and development impact and influence through embedded innovation practices.
We have recently released the new DFAT Innovation Strategy, which will guide us for the next three years. The strategy will seek to embed innovation across all of the Department's work.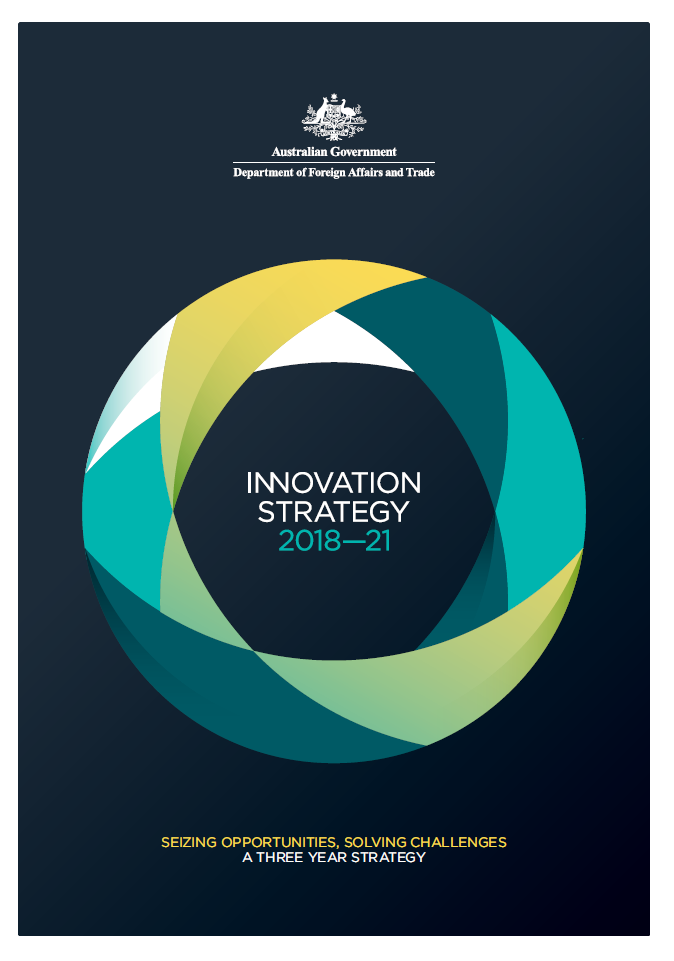 Our approach is supported by three pillars, providing a foundation to better identify, test and scale high-impact innovations.
---
Experimenting
with projects and approaches that are new to context, transformative in nature, and where possible sustainable without on-going aid funding >Projects
Partnering
and collaborating broadly within DFAT and with external organisations and people that are new to the aid program >Partners
Learning
every day from our internal and external work to diffuse and infuse knowledge about innovating in development >Interactive Map