Our vision is for the Australian Government's Department of Foreign Affairs and Trade to be known as an exemplar in foreign affairs, trade and development impact and influence through embedded innovation practices.
We have recently released the new DFAT Innovation Strategy, which will guide us for the next three years. The strategy will seek to embed innovation across all of the Department's work.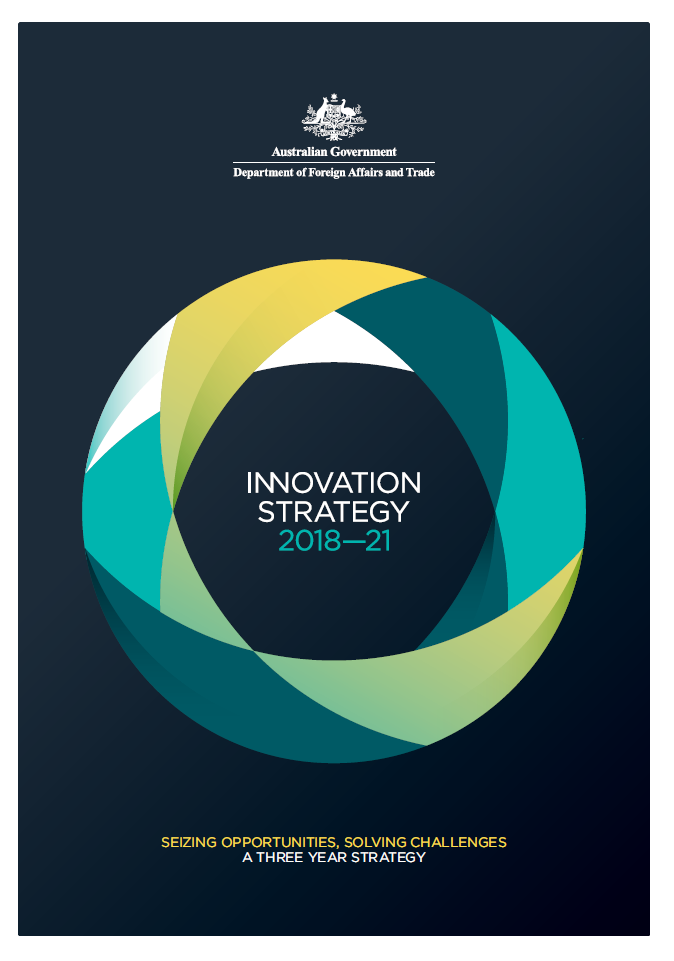 What have we learned
in the last four years?
Explore our case studies and lessons learned in our new publication - 'Innovation@DFAT: Impact and Lessons Learned.'
Read it now...
Frontier Incubators
in-person and virtual
participants announced
Frontier Incubators is a business incubator and accelerator capacity building program being implemented across the Indo-Pacific.
Meet the participants..
Find out more
Congratulations TraSeable Fiji, Niunet and Smart Pei who have been selected to represent Asia-Pacific entrepreneurs at the Seedstars Global Summit in Switzerland in April 2020
Our mission is to achieve impact through applying new tools and approaches, scaling capability and culture, empowering DFAT staff, and utilising innovation to maximise opportunity, security and strength for Australia and our region.
---
Leadership
Leading innovation across DFAT & collaborating across whole of government; experimenting with new ideas, technologies and approaches.
Culture & Capability
Celebrating innovation across DFAT; ensuring processes back innovation; building capability.
Scaling
Scaling innovation support across all of DFAT; scaling current early stage innovation projects.
Evaluation
Evaluating, benchmarking and sharing lessons learnt.